Main Content
Participants

Margaret Bennett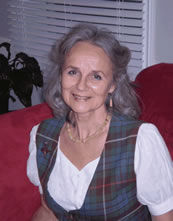 Margaret Bennett was brought up in a family of tradition bearers, Gaelic on her mother's side (from Skye) and Lowland Scots on her father's. With a PhD in Folklore and Ethnology, the former Edinburgh University lecturer 'wears her scholarship lightly'. Singer, storyteller, part-time teacher at the Royal Scottish Academy of Music and Drama, recipient of the Master Music Maker Award (USA) and Celtic Women International award (Canada) for 'lifelong service to Scottish Culture', she is widely regarded as 'Scotland's foremost folklorist'.

Her prize-winning books include Oatmeal and the Catechism (1999), The Last Stronghold: Scottish Gaelic Traditions in Newfoundland, (1989), and Scottish Customs from the Cradle to the Grave, (2004). CD collaborations with her late son, Martyn, feature in theatre and film, (including 'The Black Watch'). Activities for 'Homecoming Scotland 2009' include Celtic Connections (Glasgow), 'Burns 250' (Washington, DC) and Ullapool Book Festival. As the late Hamish Henderson wrote, "Margaret embodies the spirit of Scotland."
Margaret will be leading the Children's Gaelic Song Workshops on monday and tuesday, and taking part in the Storytelling and Music Night on tuesday night, and the Music Night on monday evening . Margaret will also be performing in the Atlantic Islands Suite, a new musical and poetry composition by Mark Sheridan on the wednesday night.
Cheryl Galbraith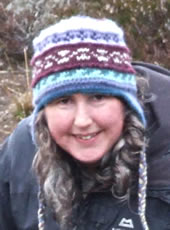 I was brought up on Luing, left at 18 for education and work, and returned ten years later to live on the island. While at Oban High School I began to create my own Celtic designs, drawing on many influences, ancient and modern for my inspiration. I noticed that most commercially available designs were copies from traditional sources such as the Book of Kells, and few people were creating original work. I started a small business selling my original artwork, and taking commissions. Customers asked for anything from tattoo designs to wedding invitations. I now have a toddler, and these days crayoning with my daughter tends to take priority (Draw cat, Mummy!"), but I also try to find time to create new work for myself.
Jan Sutch Pickard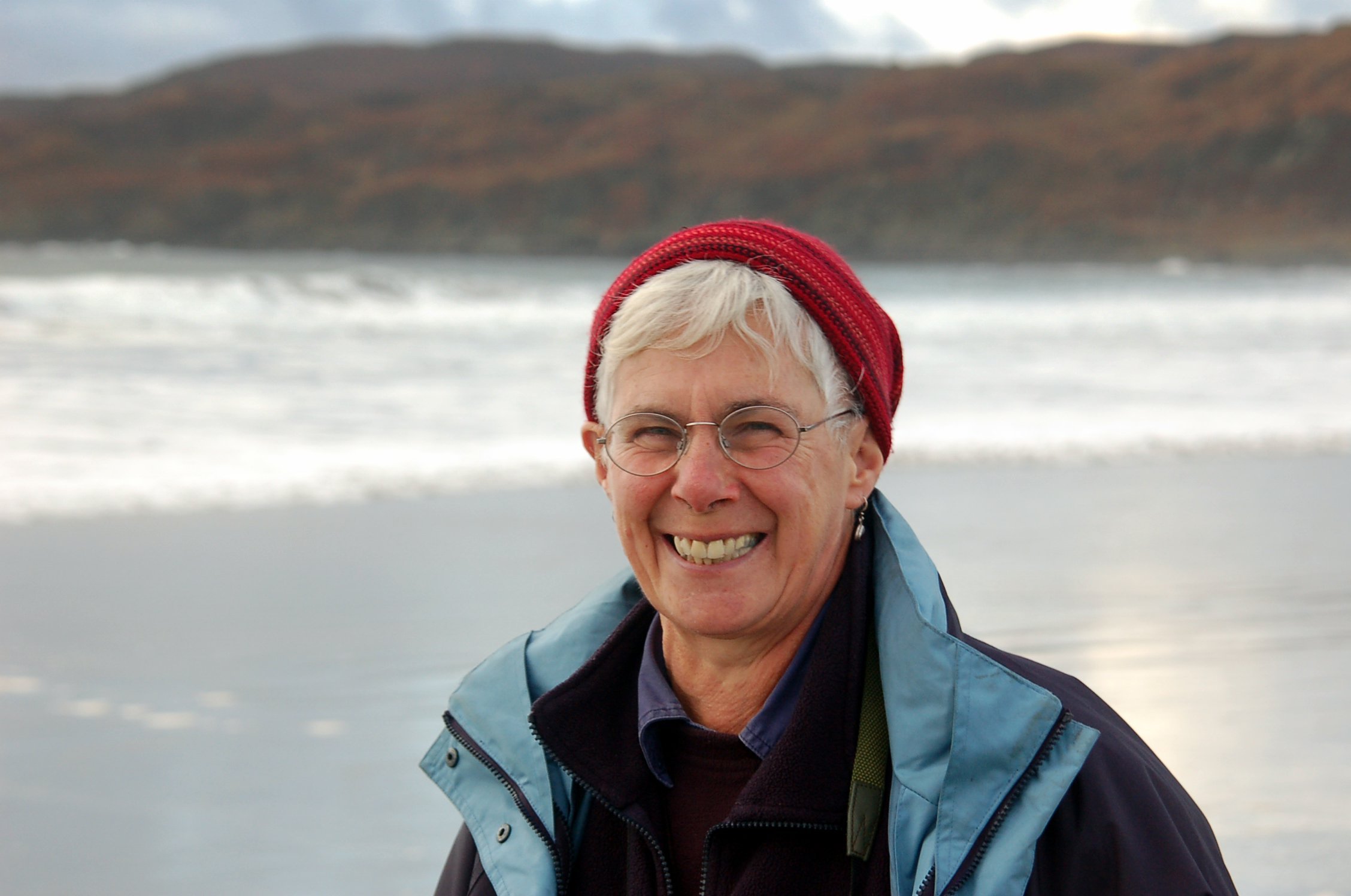 I'm a poet and storyteller living in Bunessan, on the Ross of Mull. I came originally to work for the Iona Community, and have been drawn into the local community on Mull. I relish the place and its contrasts - as I do exploring (in spoken and written words) the way people live in different landscapes - the way something as basic as the geology shapes us, and the way we leave our mark and our names on the land - whether it's the West of Scotland or the West Bank Occupied Territories.

I've had two collections of poems published by Wild Goose: Out of Iona and Between high and low water, and have also produced a series of poetry pamphlets which I call gatherings (a 'gathering' is the basic 16 page unit of a mediaeval manuscript). Recently I've relished meeting with other poets who've lived longer on the Ross, and I'm looking forward to reading my work on Sunday at the Festival.
Anne Scott
As a long time member of Scottish Geopoetics, Anne has been involved with the group's work since 1989. She is a tutor in Shakespeare and in Irish Poets at Glasgow University. Her talk at the Festival will be on "On living out of the world in 'Meeting Point' by Louis McNeice".
Patsy Dyer
Patsy Dyer is a professional storyteller and horticultural writer. She is also an avid writer of fiction, poems and plays. Patsy has performed in Storytelling Festivals in Oxford, Isle of Skye, Glasgow and Edinburgh and has been featured in the International Women's Festivals, Oxford, of 2005 and 2006.
Patsy has always been fascinated by tales and sagas from 'The Northlands'. She lived for more than a year in Norway and has visited Sweden, Denmark and Russia, the cold countries from where she has been inspired to tell an array of rich, burning Northland Tales of desire, lust, ice and fear.
Alastair and Zoë Fleming
Alastair and Zoë are amateur geologists who have lived full-time on Luing for six years and part-time for five more. In their previous lives they were secondary school teachers south of the border, with a keen interest in geological education. They try to inspire others to share their enthusiasm for the stories of the Earth's history that can be read in the rocks! Luing was not always an island ... find out more in their session.
Jacqui McDonald
Jacqui spends a substantial part of each year on Luing, and has done since she first came here in the early 70's. Her musical journey began long before that with the Liverpool Spinners at first and then with Bridie as the duo Jacqui & Bridie. Their travels took them all over Britain, America and Canada. More recently Jacqui has toured folk events in New Zealand and Australia but Luing remains the 'constant' in her life and the island provides the source and inspiration for many of her songs and stories.
Aidan O'Rourke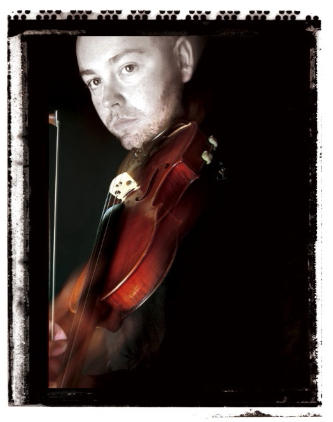 Fiddler and composer Aidan O'Rourke is one of today's foremost Scottish musicians, renowned both as a founder member of Blazin' Fiddles and Lau, and for his superb solo releases Sirius (2006) and An Tobar (2008). His original compositions have won widespread acclaim for their innovative synthesis of diverse musical styles, and he has also featured on more than 80 albums by other artists.
Growing up in the Highland port of Oban, and later on the island of Seil, O'Rourke began learning the fiddle aged eight, absorbing a variety of influences both from his music-loving, half-Irish family and from his two main teachers, George McHardy and Maurice Duncan, whose expertise covered several Scottish playing styles. He won numerous top prizes on the competition circuit, and was a three-time finalist in the prestigious Glenfiddich Fiddle Championship. O'Rourke began writing tunes in his early twenties, and swiftly emerged as a composer of exceptional flair and imagination. His 2003 suite Sirius, commissioned by Glasgow's Celtic Connections festival and featuring a 12-piece international folk/jazz line-up, was widely hailed as a landmark in cross-genre creativity, later being recorded as O'Rourke's debut album.
With his sublime technical and expressive command, forged both from his rich native heritage and an incorrigible appetite for fresh musical adventure, O'Rourke is an artist who relishes stretching himself in different directions, and finding new common ground between them. Wherever his restless muse might lead him next, it's sure to be a memorable journey.
(photo © Craig MacKay @ Pictii)
Richard Wesley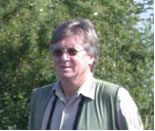 Richard has lived at Balvicar on the Isle of Seil for the last four and a half years, since moving from Derbyshire, England. He retired in 2004 after working for Derbyshire County Council as a Countryside Ranger and Rights of Way Officer. Richard is the chairman of Seil Natural History Group, a keen ornithologist and has been bird watching for the past thirty years. Seil Natural History Group held its inaugural meeting in November 2007 at the Seil Island Hall. Membership has now grown to 92, providing members with monthly meetings and field trips. They also survey a series of 1 km squares every month, all over Lorn and the Islands, recording and photographing species which are entered onto on our ever increasing database.
The group have recently completed a Community Wildlife Garden at Seil Island Hall which is to be featured on the Beechgrove Garden programme on Wednesday 8th July 2009 on BBC1. This has been a two month project to improve the environs of the newly built hall at Ellenabeich. Please visit the garden if you have the chance, as Richard would be only too pleased to show visitors around this wildlife haven.
Jamie Whittle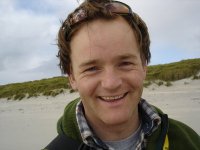 Jamie grew up in Moray beside the River Findhorn which formed the subject matter of his first book, White River, published by Sandstone Press in 2007. After studying modern languages at the University of North Carolina at Chapel Hill, Jamie returned to Scotland to complete a law degree and an MSc in human ecology. He now works in Inverness as an environmental lawyer, teaching environmental law part time to postgraduate students at the University of Edinburgh. Passionate about the natural world, he enjoys exploring the wilder parts of Scotland and the rest of the world and is an avid ski-mountaineer, paddler and surfer. For Jamie, writing comes as a direct response to engaging with the great outdoors, heightens the quality of time spent in the natural world, and reinforces his commitment to working in environmental law.
Norman Bissell

I write poetry, essays and reviews which have been widely published in literary journals, books and newspapers, and am also an experienced teacher and lecturer. My first poetry collection Slate, Sea and Sky, A Journey from Glasgow to the Isle of Luing, accompanied by photographs by Oscar Marzaroli, was published by Luath Press in January 2008. The Atlantic Islands Suite features some of the poems from it.
I have spoken and read at many festivals and cultural events including Celtic Connections, Changin' Scotland, the Nairn Book and Arts Festival, Aye Write Book Festival, Edinburgh's Ceilidh Culture and the Edinburgh International Book Festival. My interest in geopoetics and the work of Kenneth White led me to found and lead the Open World Poetics group from 1989 to 1999 and to become the director of the Scottish Centre for Geopoetics from August 2002 until the present.
I now write full-time from my home on the Isle of Luing in Argyll where I am a director of the Isle of Luing Community Trust and Chairman of the Luing Horticultural Society.
Jim Ferguson
Jim Ferguson is a writer and poet based in Glasgow. He has been writing and publishing since 1987 and is presently a tutor with Easterhouse Writers' Group in Glasgow's East End. His collection "the art of catching a bus and other poems" is published by AK Press.
Jim's talk will involve a brief outline of Tannahill's biography and discussion of a selection of Tannahill's poems and songs focussing on his reaction to the Napoleonic War, his use of imagery from the natural world to represent states of mind, and his anti-slavery lyrics. Jim will also read a selection of his own poems.
Richard Ashrowan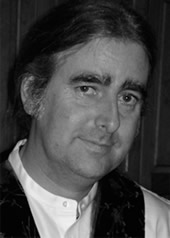 Richard Ashrowan is a moving image artist who lives in the Scottish Borders. He works primarily with high definition film and video, creating immersive video installations, still photographic works on paper and written texts. His works have been exhibited at the Foksal Gallery and Fabrycka Sztuki in Poland, the Brukenthal Museum and Casa Artelor in Romania, the Scottish National Portrait Gallery, An Tobar in Tobermory, the Ruskin Gallery in Cambridge, the Society of Scottish Artists, Dundee and the Threshold Artspace in Perth.
In two recent works he explores the geopoetics of two distinct Scottish landscapes through film – the Anglo/Scots borderline, and Fingal's Cave on the uninhabited island of Staffa. In 'Lament,' he was invited to consider the geopoetics of the borderline by the Romanian curator Ileana Pintilie. The subsequent work took the form of a single screen moving image installation, artist monograph and still images, created at various locations on the border and first shown in Romania in 2009. In 'Fingal's Cave' he created a multi-screen moving image installation following numerous visits to the remote sea cave on the island of Staffa. The resulting work was shown at the Foksal Gallery in Warsaw in Poland in summer 2008. Images and more information are available at http://www.ashrowan.com.